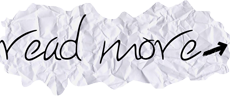 Sorry, sory, sorry!! I've been like 2 weeks without posting anything, I'm on final exams season!! So today, I had the opportunity to make this post to show you how to pair the New Balance sneakers, that are on my wishlist! You can pair them with lot of more stuff, but I wanted to show you combining it in a sporty-chic look...
Happy day, now I'm off to prepare me for a surprise party! See you soon with an outfit post, BESOS
¡Lo siento enserio! He estado 2 semanas sin publicar nada, estoy en temporada de exámenes finales. Así que hoy os he preparado esta entrada sobre como combinar las New Balance, ¡que están en mi lista de deseos! Las puedes combinar con muchas más prendas, pero esta vez os las he querido enseñar en un look sporty-chic...
Feliz tarde de viernes, ahora me voy a prepararme para una fiesta sorpresa! Nos vemos pronto con un nuevo outfit post, KISSES